The Road to Hana
The Road to Hana is another one of those must-dos when visiting the Hawaiian island of Maui.
The beauty that is the Hawaiian islands was created by the volcanic activity that formed them. Maui is no different. It was created by the eruption of two shield volcanoes; the West Maui Volcano, and Haleakala. Our hotel was located on the west part of the island, and Hana is on the other side of the Haleakala crater on the eastern side of the island.
Hana is only about 52 miles (83km) from Kahului which is in the middle of the island where the airport is. And it's pretty easy driving for the first 16 miles. Once you pass mile marker 0, you start to find yourself in the rainforest (yes, the rainforest) the roads get narrow and very curvy. Along the journey you make you way around 620 curves. If that wasn't enough there are also 59 single lane bridges.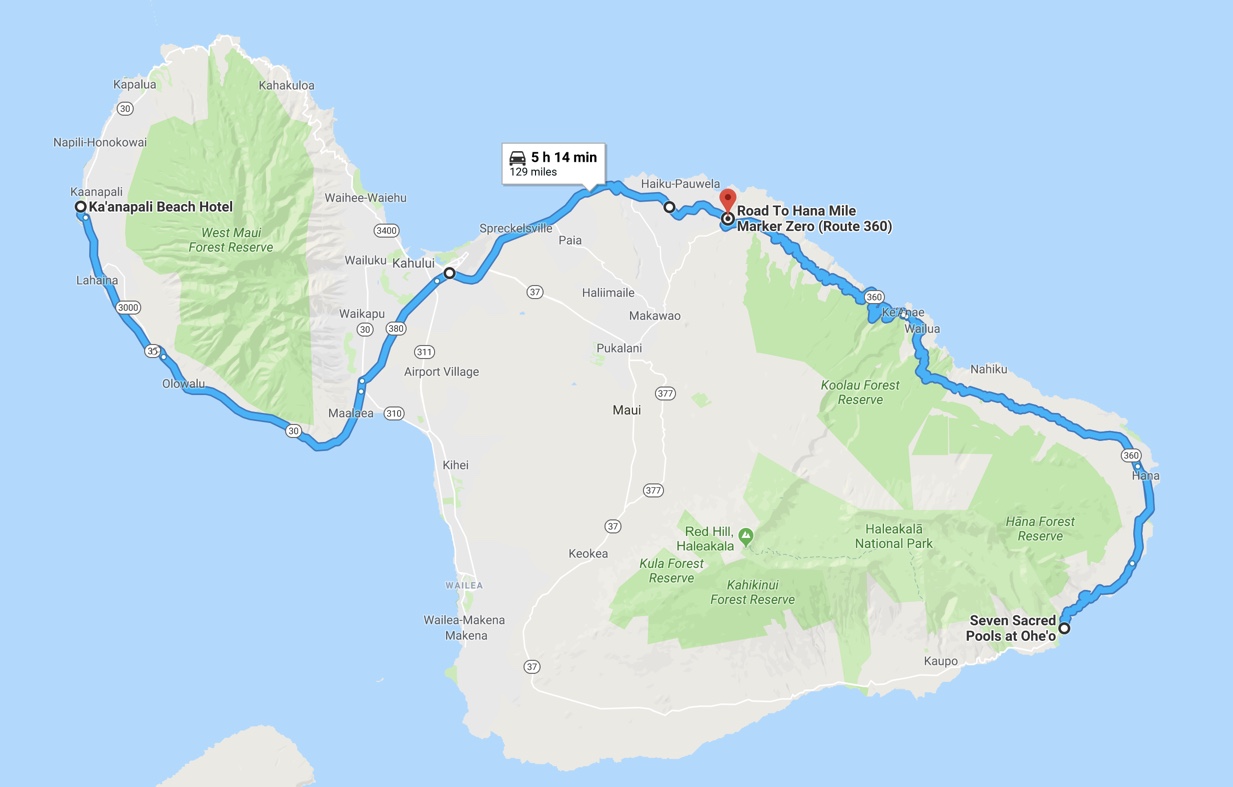 As with our drive up to the top Haleakala, we were aided by our friend Gypsy Guide. It provided us with many great tips, historic stories, geology lessons and let us know when to stop for the must see spots.
Around every corner, there is usually another corner, but sometimes there were nice surprises. Even some delicious BBQ ribs! Have I mentioned yet how the BBQ in Hawaii is everywhere and it's amazing?
One of our favourite places was Waianapanapa State Park. There they have a beautiful black sand beach and powerful waves. It was something we had never seen before.
Follow our journey to the Hana and then beyond to the Seven Sacred Pools at O'heo. It was incredible.