Family photo wall
Our much anticipated photo wall is finally complete!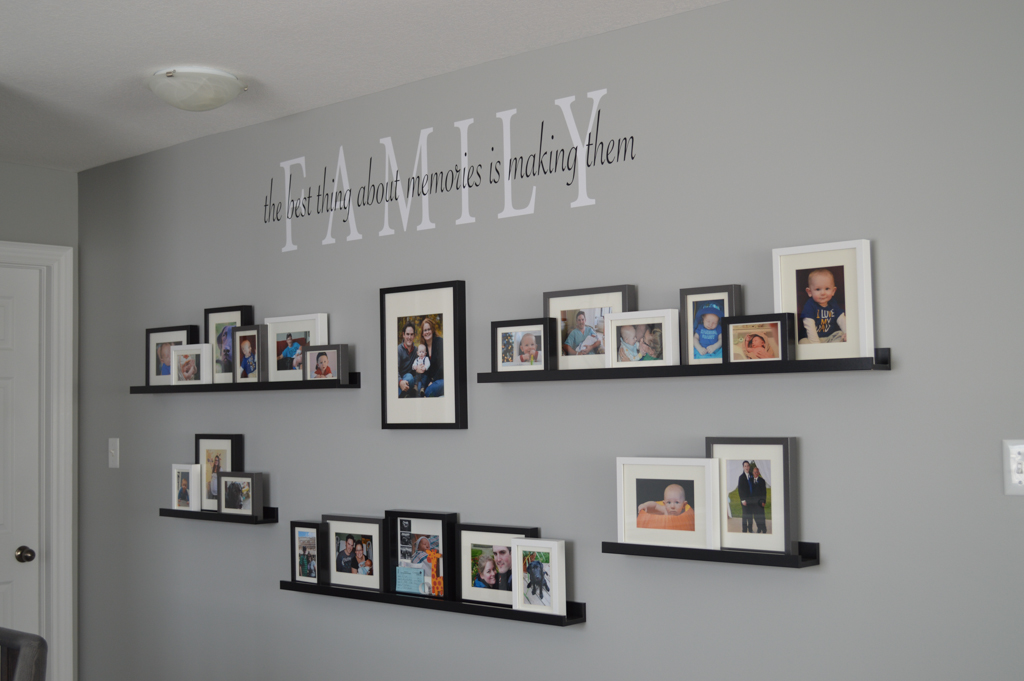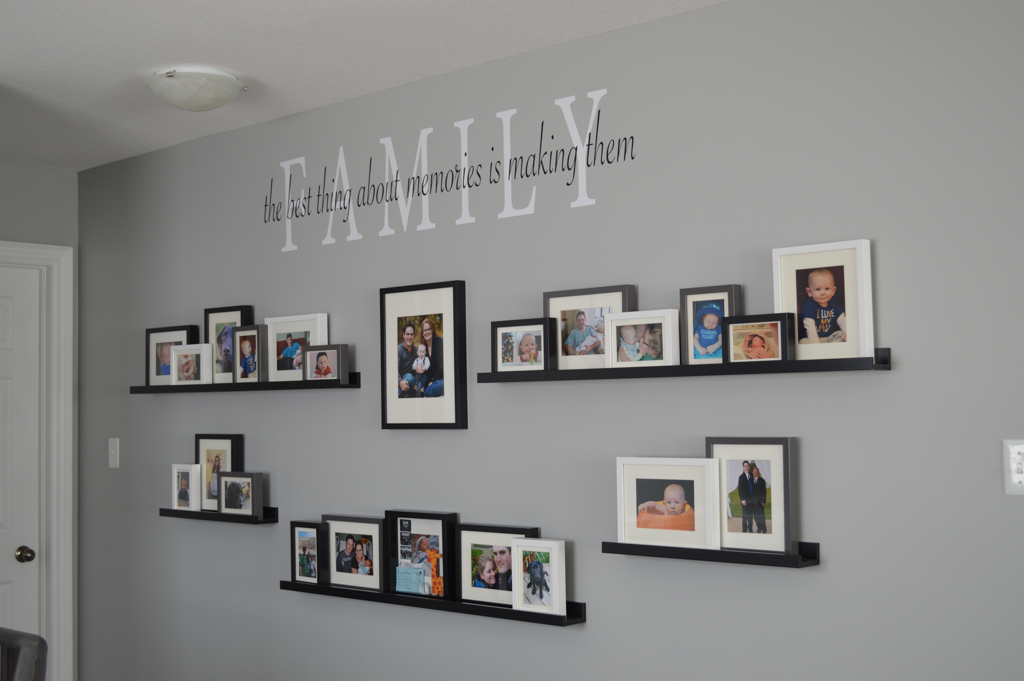 Here's how we got there.
When we moved into our house almost 2 years ago we knew we had to do something nice on the largest uninterrupted wall in the house. The easy solution is photos, but hanging lots of frames nicely gets tricky (speaking from experience). We originally had one large single frame with multiple photos in it, but it just wasn't cutting it.
Meghan had an idea to make a small photo wall on our first floor with the small
Ikea photo ledges
. It turned out great and it got us thinking about maybe using the same idea on the large wall.
I later shared an idea with Meghan to have one large frame hung on the wall and then using the ledges around it. She loved, it so we quickly planned our next visit to Ikea.

What I liked about the ledges is they were easy to make level, and the photos can be arranged in any way. Much more forgiving!
Once everything was up, Meg thought it needed one final touch. A vinyl wall decal… what else? Meg designed a few options with some different sayings and we finalized on "FAMILY, the best thing about memories is making them". Very fitting for what this wall is. She researched a bunch of options for printing to find a good price and decided to use Switcharoo Graphics here in Waterloo. They (we had a family monogram made as well… see below) turned out great and were pretty easy to install.
This is the "other" decal we had made for a large wall at the top of our stairs. It completes our family room perfectly!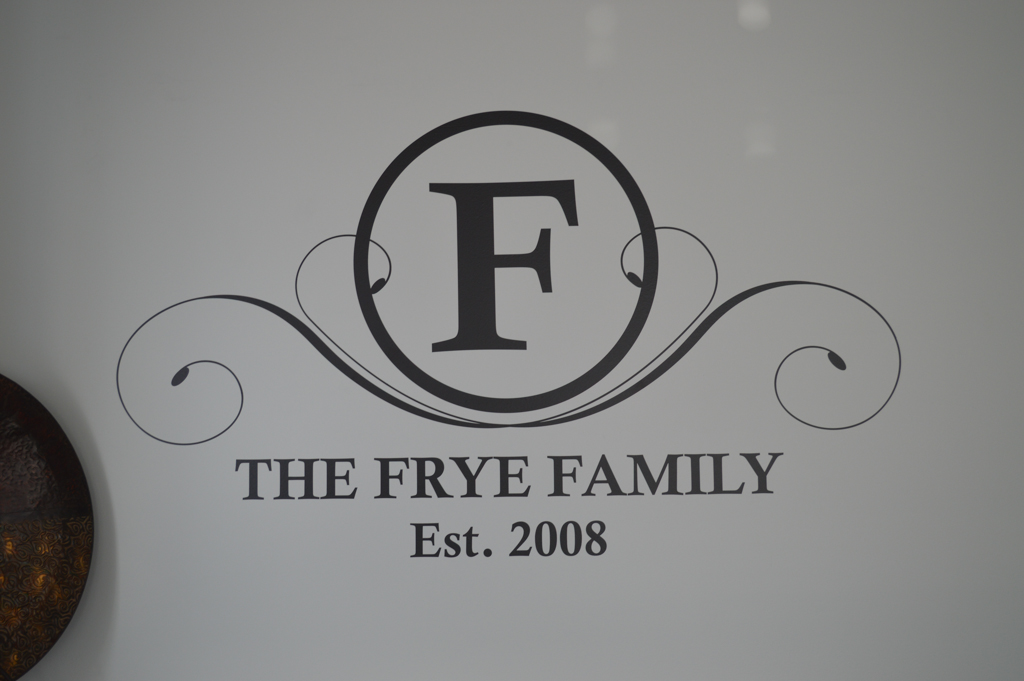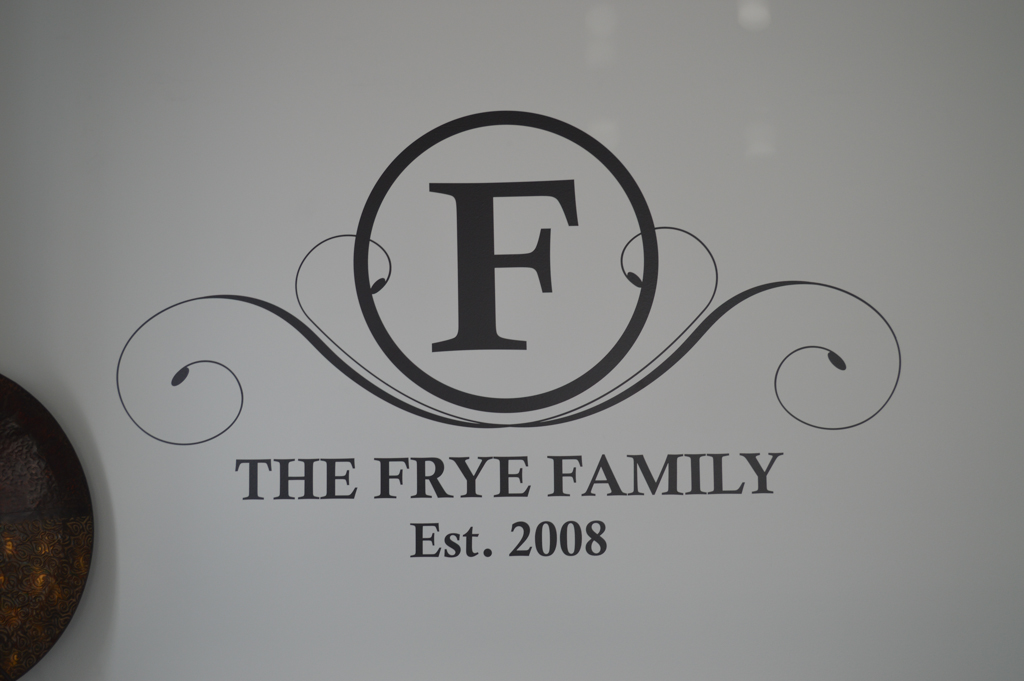 If you have any questions of comments please leave a message below.