Fabric stair barrier
When we built our home, we chose the layout based on the beautiful spiral staircase in the middle of it. We also built it with the thought of having a baby. For some reason we didn't put those two ideas together at the time, and now that our dear Nathan is crawling and trying to scale the stairs has forced the thought!
There are a TON of gates out there, but with the wide opening and the round spindles, there wasn't anything that seemed like it would work to keep the baby from climbing. So what's a girl to do? PINTEREST of course! I found this fabric barrier from merriment design, but tweaked it a bit to make it work for our stairs since there are rungs on both sides.
Here's a picture of the final piece. I'm not great about taking pictures going through the process, but check out the tutorial from merriment design for step-by-step photos.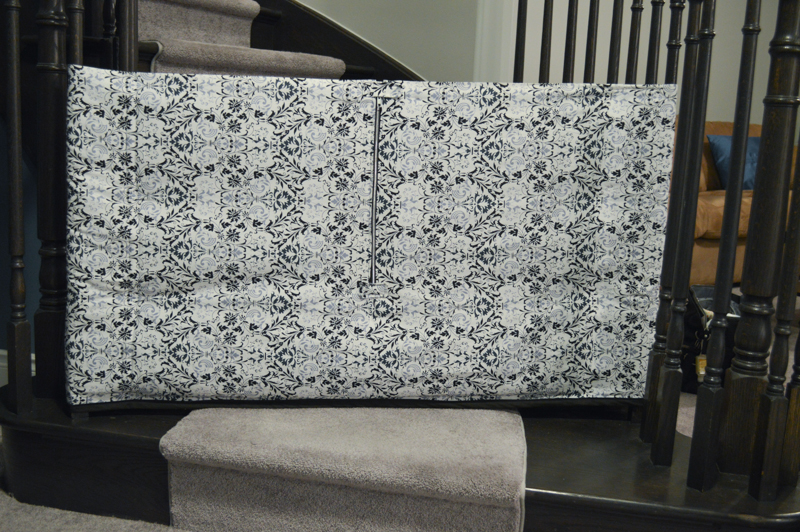 I used the idea of velcro from merriment design but applied it to both sides.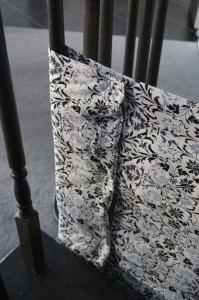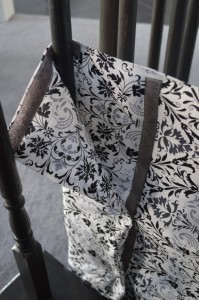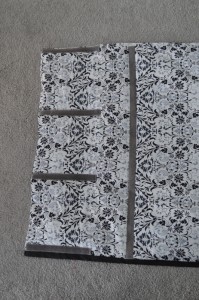 To give us a bit of flexibility (if the fabric relaxes, or we take it to my mom's house), I applied a full vertical piece of the 'hooks'  and four horizontal pieces of the 'loops' to be able to make it tighter or looser.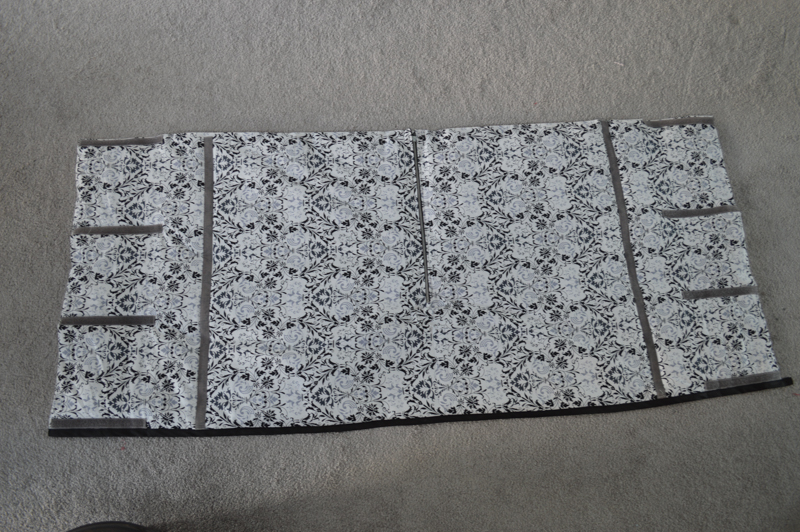 As you can see, I added a zipper in the centre – this makes it easier for us to go up and down the stairs without having to undo all the velcro around the banisters.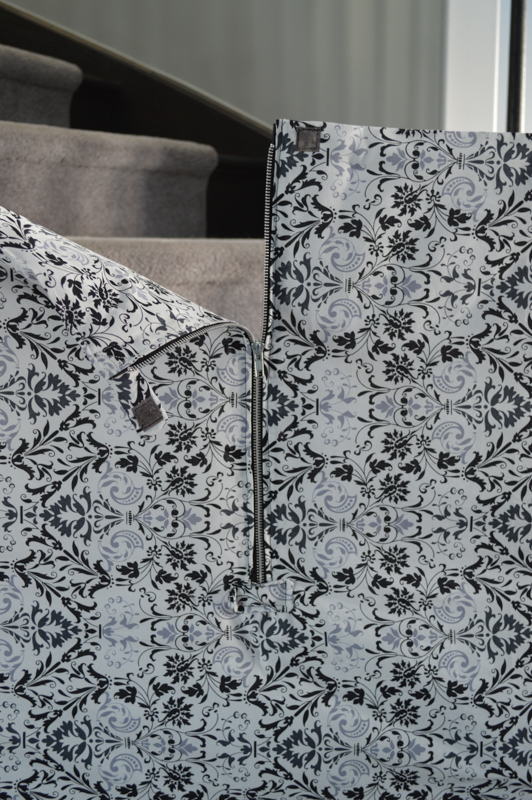 To relieve some of the stress from the zipper, I added a tab at the top with some more velcro.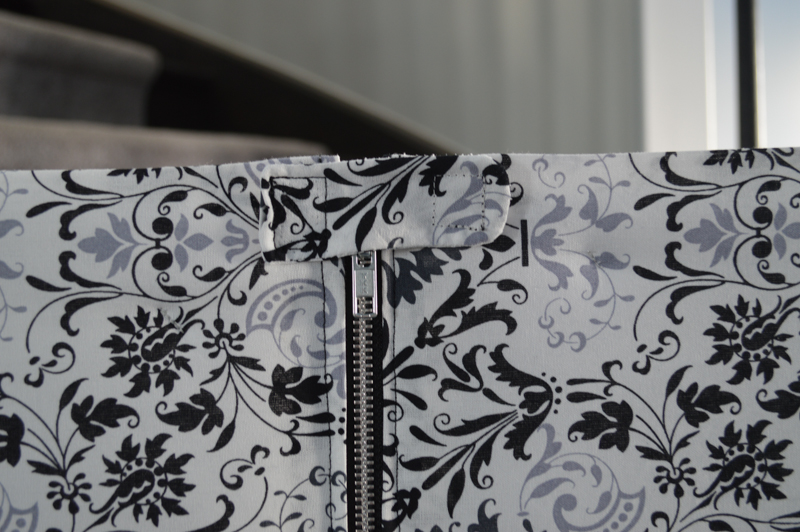 For our stair opening (45″), I bought 1 2/3 yards of 60″ wide fabric. The final gate is 27″ tall by 59.5″ (I trimmed a bit off the bottom to give me a bit of fabric to create a tab at the top of and bottom of the zipper).
1 2/3 yards of 60″ wide fabric ($21.65)
16″ Zipper ($3) (in hindsight I would choose a longer zipper to make it even easier to step through)
1 2/3 yards of velcro ($2.50)
60″ x 30″ batting ($5)
So I made my gate for about $35! All in all, it's exactly what we needed for our stairs – and definitely cheaper than a baby gate that we would have had to MacGyver to secure properly.
If you have any questions about the process, just comment below and I can try to help! 🙂
**By no means is this meant for the top of your stairs, it's not secure or sturdy enough to keep an infant or toddler from crashing through it. **