Nate's first dentist visit
Last time we posted Nate moved into a full big boy bed and is using the potty like a champ, but today he truly showed me how grown up he really is.
We have been meaning to take him for his first dentist appointment since he turned 3. Now that he is 3.5 he was overdue… We thought about going to the dental office that is right around the corner but instead, we decided to go to a kids only dental office called Smile Town in Cambridge. The specialise in making the experience of going to the dentist fun for kids, they even have an indoor jungle gym. I wish I could go here!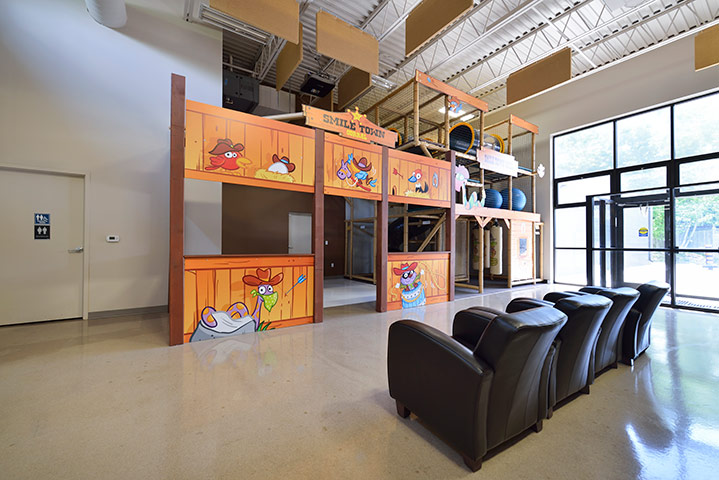 Of course, both Meg and I were apprehensive about the visit. Which Nathan was going to show up? Luckily for us, he woke up on the right side of the bed in the morning and even seemed excited to go.
When we got there he was a little shy as he usually is but quickly warmed up to all the activities he could play with while he waited. He especially liked a large touch screen game where he played Dino Dig.
Once they were ready the came and asked if he wanted to go and see the "Rocket Ship" (Xray machine) and even watch and little Paw Patrol. Boy, do they know Nate (or all kids for that matter).  This was the first real test… and he passed with flying colours! Proud Daddy moment #1.
Next, we went back to see the big chair and meet all the dentist's friends; Mr. Mirror, Mr. Sucker, Mr. Toothbrush, and Mr. Tooth counter. One by one Nate met his new friends and liked them all.
At one point the assistant was asking about his snacking and I said "crackers, veggies and granola bars", which he actually does snack on. But Nate thought he would get give her the "real" list of snacks "ice cream, chocolate bars, and candy". *Face-palm*
Meg and I are so thankful for the staff at Smile Town and making Nate's first dental experience such an enjoyable one. And suffice it to say we are so unbelievably proud of our big boy!