Graduation Day
After Nate's 8 month measurements we found he was getting to the height limits of his infant carrier. Just after Christmas we got a great deal on a Britax Marathon car seat, which came highly recommend by Meghan's Brother and Sister-in-law.
Today we pulled it out and got it installed in the car. Nate is all set for his next set of adventures in his new car seat.
In other graduation news. Last week Nate had a graduation of sorts in his swimming lessons. They even gave us a little certificate! Nate did great in the water, he is well on his way to being a fish like his Mom and Dad.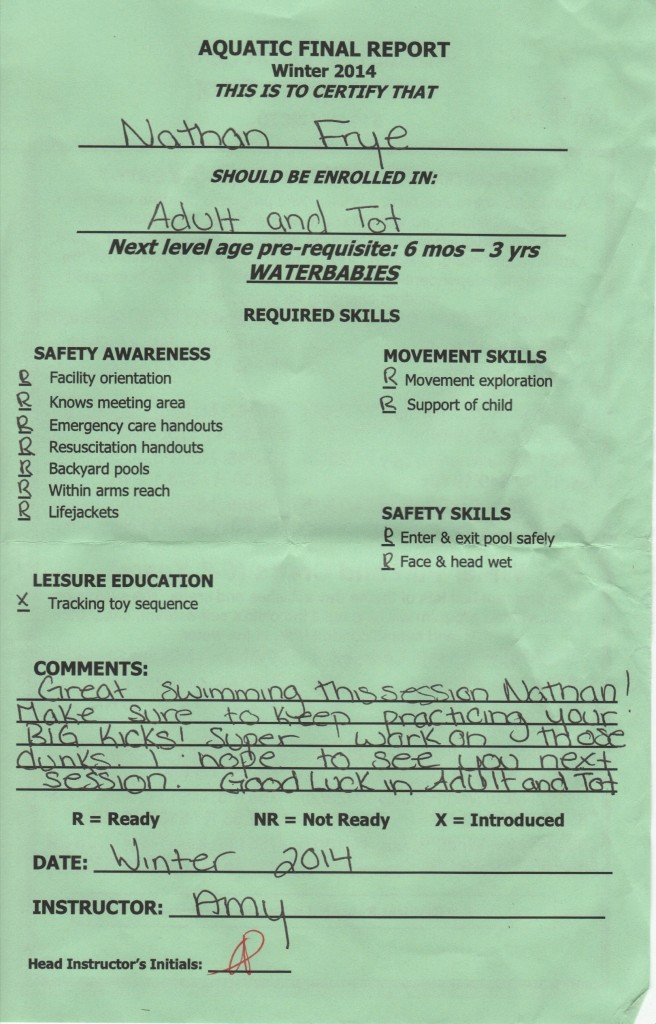 On to the next challenge.