Searching for a better baby monitoring solution
As I am the resident technology nerd in the house and I always like to research my new purchases, I have been put to task to find a baby monitor for our newborn.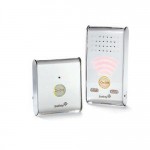 Like any good researching of all things technology I jumped online to see what was out there. There are the usual culprits, one way and two-way audio monitors. However, we were looking for something a little more. We want to be able to see and hear the baby. Something that allows us to see why the baby might be crying, something that allows us to see him when he's sleeping and not have to go into the room and potentially wake him up.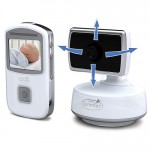 After a little more searching I found some that used a similar technology as the audio monitors. Basically just a cordless phone with video. Although the features are great the range is limited.
I started expanding my search and found IP (wi-fi) based cameras. These work over my home network, and the range is basically limited to my wi-fi range, but could also be opened up to the Web and made accessible from anywhere in the world!
Most of the IP cameras don't come with a monitor, instead opting for a smartphone or tablet app. Being that we have a collection of both, this could be a good option. Now just to make sure they support BlackBerry… c'mon BlackBerry 10!
In terms of price, the radio and wi-fi cameras are similar. There seems to be some pricier options that are branded specifically for babies: wi-fi baby, Withings smart baby monitor and BabyPing. But these were really just security cameras.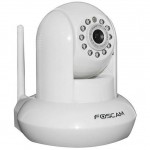 Which lead me to look at wi-fi based security cameras. There are plenty of options out there (D-link and Foscam to name a few) and they are very reasonably priced. To boot there are plenty of third-party apps out there for smartphone viewing. They also offer two-way audio, motion sensor capture and of course remote viewing. The other advantage that I like about this option is once he grows up it can easily be changed into a nanny cam.
The one hesitation is if it freezes. Does it give us a false sense of security? What if he's crying but the camera says everything is ok? Perhaps we still need a backup of a standard audio monitor as well…
Have you found anything out there? Please let me know in the comments section below.