Goodbye 1450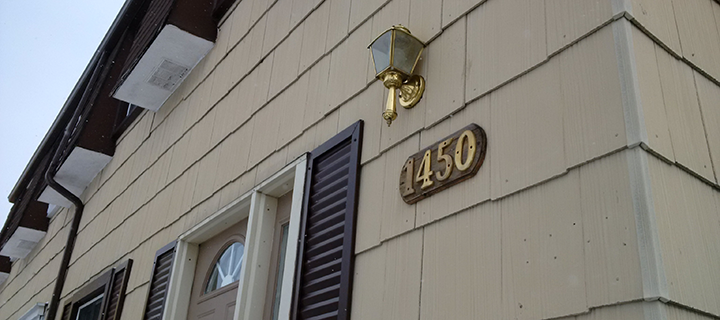 Today I went to take care of a few things at my parents house. It was likely also the last time I will ever step inside 1450 Wildren Pl. Although I moved out years ago I have always been able to go back.
Before my Dad past away, my parents had started the process of downsizing by having a new condo unit built. Unfortunately it took a longer than expected to complete so my Dad was not able to see it completed. However, he was there to start it off.
Before I moved out with Meghan, 1450 was the only home I knew. And a home is the best way to explain it. It was more than a house, it wasn't the biggest but it was perfect none the less. It was here where all my firsts took place, where I met some great friends that I still have today.
Growing un on this crescent was perfect. There was very little traffic so playing on the street was never a real danger. I still remember all the great times on the street playing hockey, baseball, hide and seek and countless other games. Of course I can't forget in the winter playing on the giant snow hill that was created. No matter how cold it was we were outside on that hill, digging holes and playing king of the castle. There was very little time spent in doors, outside was the place to be. Who needed tv and video games when there were great friends to play with outside. I hope guide Nathan in the same direction here in Breslau. The park is close so lets go out and play.
I will miss that house but even though the house is gone the memories will remain and will always be there. I'm sure when Nathan get's old enough I will have lots of stories to share with him and I hope our house becomes a home that he loves and cherishes one day aswell.